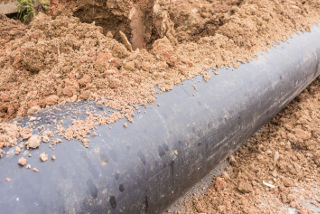 Is your irrigation system in need of repair? Leaks and cracks are just a few of the problems that can occur with a sprinkler system over time. Don't leave your landscaping to wilt due to a broken irrigation system or let your money drain into the ground due to a defective valve. Let the experts at 405 Irrigation provide the sprinkler repair that you need.
If you want to see how quickly the cost of your irrigation repair could pay for itself, visit the following link: http://www.awwa.org/resources-tools/public-affairs/public-information/dripcalculator.aspx.
Expert Sprinkler Repair in the Oklahoma City Area
We are happy to come to your home or business to inspect your sprinkler system and provide you with a cost-free estimate on all your options for sprinkler repair or replacement. Our team will have your irrigation system up and running again in no time, and we pledge never to recommend more than what's needed. We value relationships not repairs.