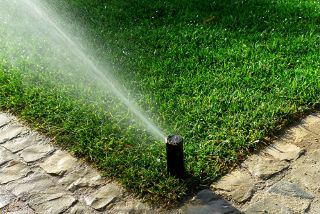 If you're thinking about getting a new lawn irrigation system, or if your current sprinkler system needs repair – the experts at 405 Irrigation can help. We provide lawn irrigation system installation and repair services in Oklahoma City and the surrounding areas. Simply give us a few details about the services you need, and we'll be happy to give you an estimate.
Get a Lawn Irrigation System Estimate Today
Contact 405 Irrigation today in the Oklahoma City area at (405) 684-7300 to get an estimate and learn more about our lawn irrigation system services.