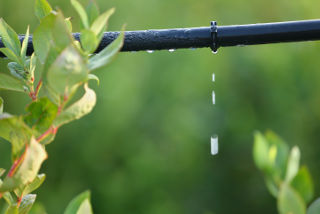 Our professional team will provide your property with the irrigation system you need to keep your lawn healthy and beautiful all year round. We understand that our customers are looking for three things in their new irrigation system: cost-effectiveness, water efficiency, and professional workmanship. We
pledge
to our customers to work with them to ensure these needs are not only met but also exceeded.
The 405 Irrigation Difference
We lead with integrity and finish with follow through.
Putting PVC pipe and sprinkler heads in the ground is the easy part. However, showing up when we said we would; staying within the budget we promised; providing a solution that is truly right for you; treating your property as if it were ours; leaving the job site better than we found it; and standing behind our work. This is what makes 405 different from other irrigation companies. Our trade is our craft and our passion.
In addition to an intensive focus on our integrity and job etiquette, our solutions strive to marry a customer's budget with a water solution that is effective and efficient. Sprinkler heads that shoot over driveways; zones that water grass and flower beds simultaneously; systems with more heads than a home's water pressure can adequately supply – these are examples of classic design and workmanship failures that result in lost money and system dissatisfaction. During our cost-free estimate process, we talk to our customers about how to save money not only during the installation process but also after the system is installed. Educating our customers about how to use their new irrigation system efficiently is not only part of our job, it's a part of our responsibility to our community.